You may not know, but I have been planning to do audiobooks of my work from the very beginning. I have a special place in my heart for audiobooks and it has always been important for me to follow this project to completion. What I didn't plan on is how long it would take to walk through all the publishing and distributing steps! The audio files have been polished and in hand for almost a year now, I was starting to think I'd never get to publish them. But after a couple of setbacks, the distribution is complete and now I FINALLY get to share them with you!
You can now find the Space Jumpers audio book on many different platforms, including:
Space Jumpers is narrated by the talented David Nagel. I fell in love with David's voice after hearing him narrate various scenes out of Space Jumpers and Pursuing Dreams.  You can find out more about David here.
Check out the audiobook and experience Don's origin story in a whole new way!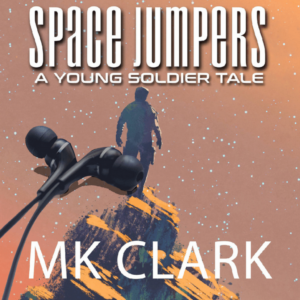 ---
Listen for FREE!
I have a few giveaway codes available for select listeners. If you are interested in listening for free, send me an email and let me know. I will provide you with a code and a link where you can download the audio book for FREE. The only request I have is that when you are done, please do leave a review for future listeners